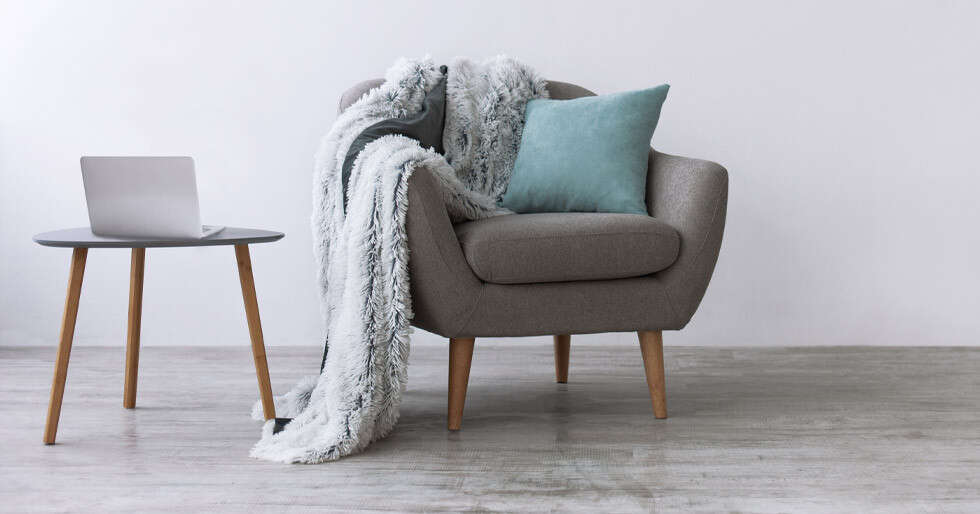 Home decor ideas for the budding minimalist in you
Image: Shutterstock
There is nothing more relaxing than coming home to a spotless space. Nowadays, a lot of people are turning to minimalist decor because we live a busy lifestyle and it takes a lot of time and effort to keep our homes neat and tidy. This design style is all about less is more – less stuff and more space.
Clean lines, clean spaces and soft colors are all characteristics of minimalism. Simplicity is the key to keeping it to a minimum. Minimalism doesn't have to be boring or all about neutrals, if implemented correctly it can appear warm, rich, and stylish. Here are some interior decorating ideas you could use to create a minimalist space.
Choose monochrome color schemes
Monochromatic color scheme refers to a unique color scheme created using different tones of that color. You can choose neutrals to encourage calm and muted blue hues that promise rest and relaxation, warm undertones of caramel and cream, or you can go for a classic all white.
Declutter surfaces
Image: Shutterstock
Take a tour of your home. Look at the furniture, portraits, objects, bills, keys, empty mugs, random items on the kitchen counter. To truly embrace the minimalist design, all of these elements need to be cleaned up. Start by listing the essentials, what can be eliminated, how to reduce storage, and start by organizing it accordingly.
Dare to be naked
Image: Shutterstock
There are no bare walls in Indian houses. The house does not look decorated if the walls are left bare. However, there is a slow push towards bare, clean walls. Keeping the walls bare can accentuate the design element of the room. Minimalist design is all about naked beauty, so don't be afraid to get naked.
Use a different texture
Playing with different textures is key to minimalist decor, as a minimalist room can look bland and cold with fewer objects and subdued color tones. Fur throws, textured wallpaper, velvets, wooden floors can be used to make it more welcoming instead of being naked.
Flat surfaces and open spaces
Image: Shutterstock
Open spaces, clean lines and flat surfaces are considered an important element in a minimalist decor. Traditionally, Indian homes had closed kitchens to prevent smoke from escaping the house. However, millennials are now opting for an open kitchen with clean lines. The kitchen is compact with well-defined cabinets, drawers, and windows, which is pleasing to the eye.
Also read: Freeze-Dried Fruits – The Future of Snacking
Subscribe to our YouTube channel